Benevis Appoints Christopher Toscano to Chief Field Operations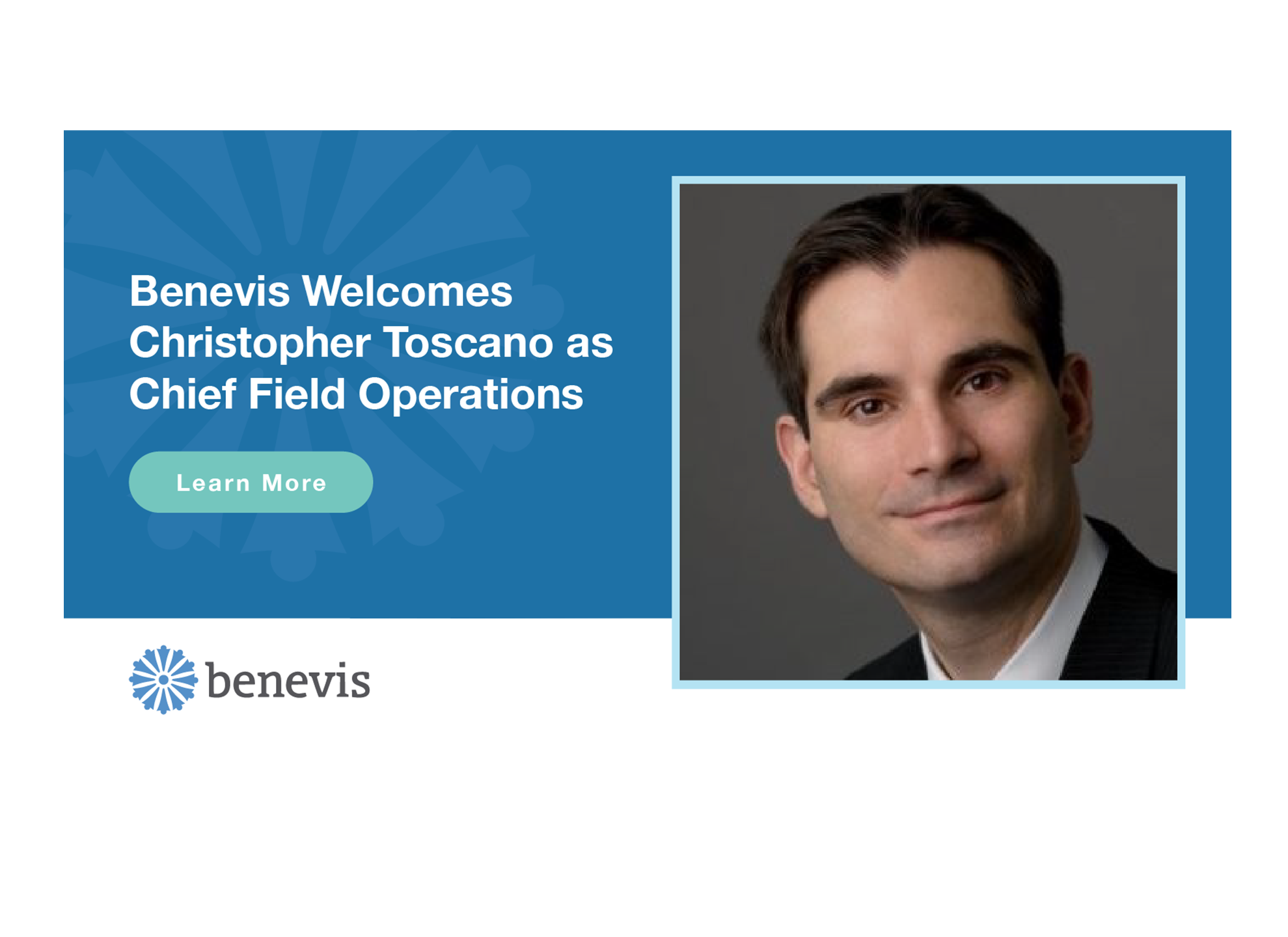 Toscano will have direct responsibility and oversight for the field operations team to enhance coordination and care at Benevis' 120 practices nationwide.
Atlanta, GA, August 9, 2023 – Benevis, a leading dental healthcare delivery organization for practices focused on delivering life-changing oral care and orthodontics, appointed Christopher Toscano to a new role of Chief of Field Operations, effective August 7. In this role, Toscano will manage the field operations team by providing oversight of the organization's district managers, and partner closely with enterprise operations and regional dental directors to ensure practices operate smoothly, efficiently, and collaboratively.
"We are excited to welcome Chris into this new role at Benevis that will help our practices perform at their best, ensuring efficiency and effectiveness in our operations and continued improvement in quality measures across our 120 offices located in 13 states and the District of Columbia," said Bryan Carey, CEO of Benevis. "Chris brings Benevis a wealth of knowledge and experience in field leadership and operations excellence to collaborate with our nationwide network and improve dental care access and outcomes for underserved communities."
Most recently, Toscano served as vice president of operations at a large multi-site healthcare organization, where he oversaw and collaborated with the field team to improve clinical outcomes across the Northeast. In addition, Toscano has consulting experience with prior roles with EY and Alvarez & Marshal where he had interim operational leadership roles.
"Benevis' mission and its ability to provide high quality, affordable dental care to underserved patients and their families resonated with me and heartened me to take this new role" said Toscano. "I look forward to serving its practices across the country by ensuring that they have the personnel and resources they need, so Benevis dentists and staff can seamlessly deliver care."
Toscano earned bachelor's and master's degrees in mechanical engineering from Clarkson University as well as an MBA from the Yale School of Management.
About Benevis
Benevis is a leading dental healthcare delivery organization for practices focused on delivering life-changing oral care and orthodontics to underserved communities. Through comprehensive care and operational services that expand access to dentistry, Benevis has a 20-year history of providing the highest quality care to approximately 5 million children and adults. Its network reaches more than 100 locally branded dental offices across the U.S. that deliver treatment through 1.2 million visits each year. Benevis also advocates for programs and legislation that ensure all families have access to the oral healthcare they need and deserve. For more information, visit Benevis.com.