Expanding Access to Dental Care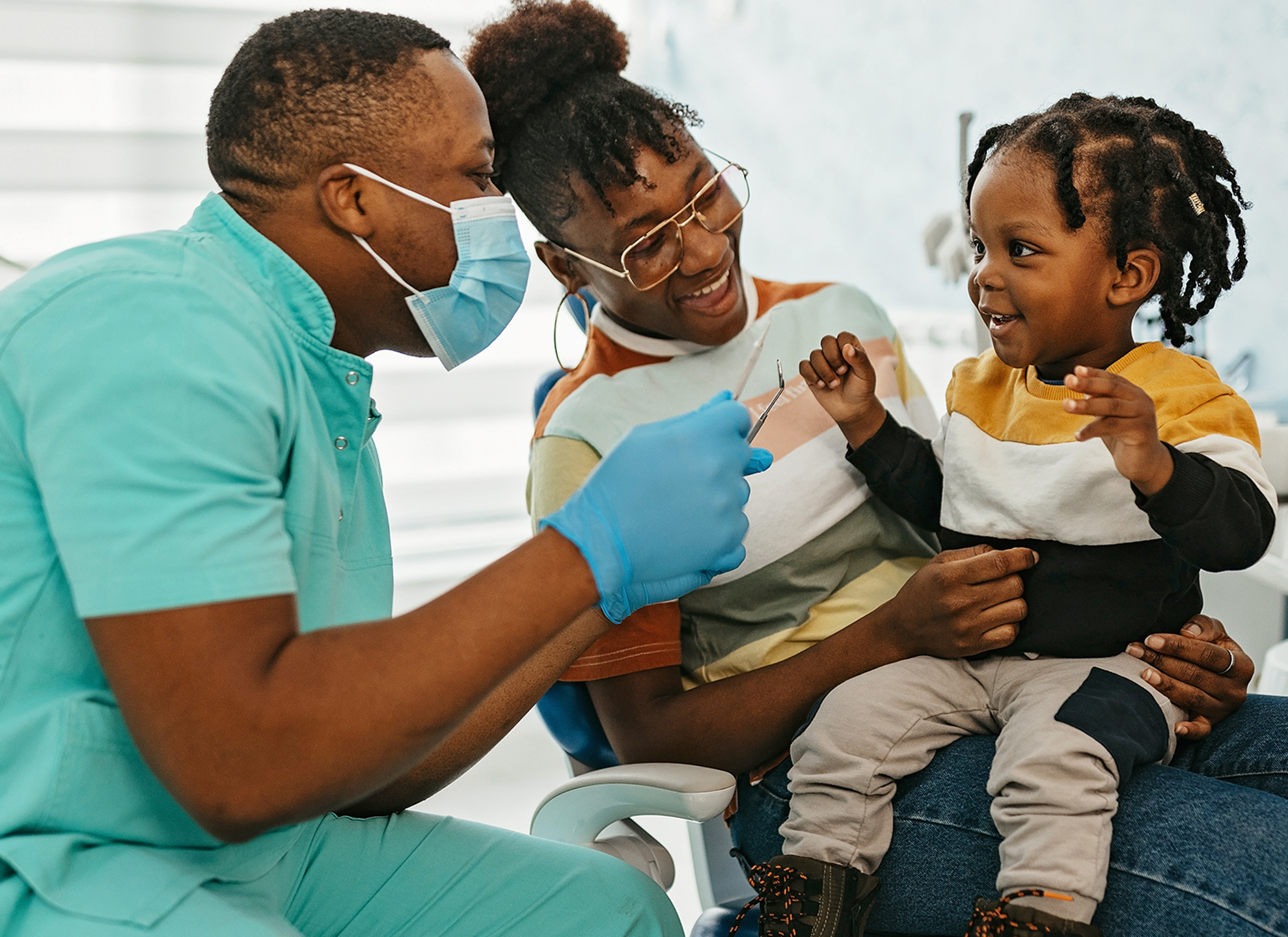 Every child deserves access to high-quality dental care and an equal opportunity to develop good oral health habits to help them thrive and live healthier lives. Unfortunately, there are many barriers to dental healthcare, especially for children living in the nation's most vulnerable communities.
The National Institutes of Health Oral Health in America: Advances and Challenges reports that "about half of all children in the U.S. do not receive regular dental care due to social, economic, and geographic obstacles." Quality care often requires extensive travel since the number of dentists who participate in Medicaid or Children's Health Insurance Program (CHIP) for child dental services is very low. It's challenging for parents to leave work and take their children to the dentist for routine care. For those without insurance, dental care is too expensive. Health disparity strains leave low-income families at an even greater disadvantage in accessing dental care.
Few Dentists Treat Kids on Medicaid
While 43% of dentists in the U.S. have signed up to participate in children's Medicaid, only 33% of them have actually treated any children on Medicaid.
The remaining 67% of dentists did not treat any kids on Medicaid.
Benevis is proud to be part of the 18% of dental providers that manage more than 100 child Medicaid visits each year. In 2022, we delivered dental care to approximately 600,000 patients in 13 states plus the District of Columbia. 82% of our patient population is covered by Medicaid or CHIP plans and Benevis opens its 120 office doors to families in the neediest neighborhoods in the U.S.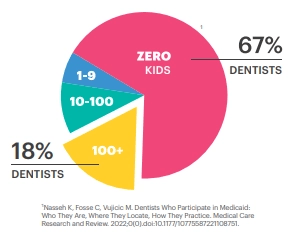 Medicaid's Role in Children's Access to Oral Health
Medicaid reimbursement rates for dentists remain low and vary widely by state. About 40% of children ages 2-18 have dental benefits through Medicaid or CHIP, but low reimbursement rates for these programs contribute to limited access to care. Without adequate reimbursement, fewer dentists are willing to accept Medicaid patients.
Benevis actively engages with dental advocacy groups and associations to advance Medicaid reimbursement rates and access to dental care. Although reimbursement rates for dental services have improved in several states, there's still considerable change needed to expand access. Nationally, Medicaid and CHIP programs pay on average 61% of rates paid by private insurers for child dental health services. As a result, fewer dentists in the U.S. accept Medicaid or CHIP insurance.
Approximately 50% of children on Medicaid did not receive dental care in the last year per the Health Policy Institute.
Close and Convenient Community Care Access to quality dental care should be easy, especially when it's essential. At Benevis, we are working hard to remove barriers so that everyone has access to high-quality care.
To learn more about how Benevis is expanding oral health access to families and communities nationwide, watch our Video or download our Commitment to Accessible Care 2-pager.