Commemorating a 20-year history in dental care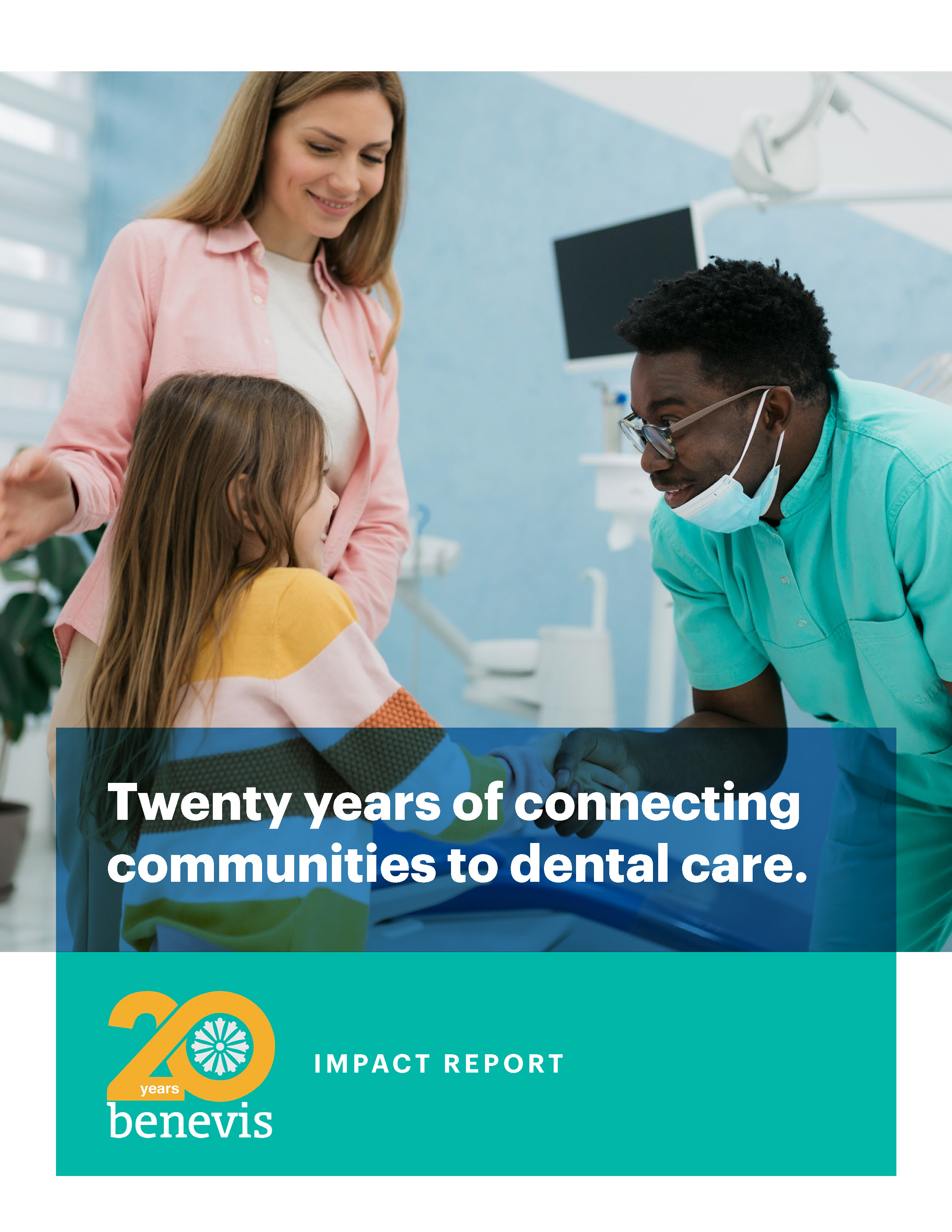 Benevis announces the release of the company's first annual Impact Report. The report provides a 20-year lookback into the state of oral health in the United States, and our history of expanding the reach of dental care to approximately five million underserved patients in 13 states and the District of Columbia.
Since the release of the first Report on Oral Health in America from the Surgeon General in 2000, there have been many advances. Still, challenges persist more than two decades later to deliver affordable, equitable, and accessible care. The cost of dental care continues to limit access with greater financial barriers than any other healthcare service in the U.S. And despite Medicaid benefits, less than half of all eligible children receive preventive dental services each year. Since 2002, Benevis has committed to expanding access to affordable, high-quality dental care for children and families in disadvantaged communities across the country.
For more on the state of oral health in the U.S. and how Benevis has connected underserved communities to dental care for two decades, please complete the form to download the Benevis Impact Report.