Benevis Spotlights Men's Oral Health Challenges This Men's Health Month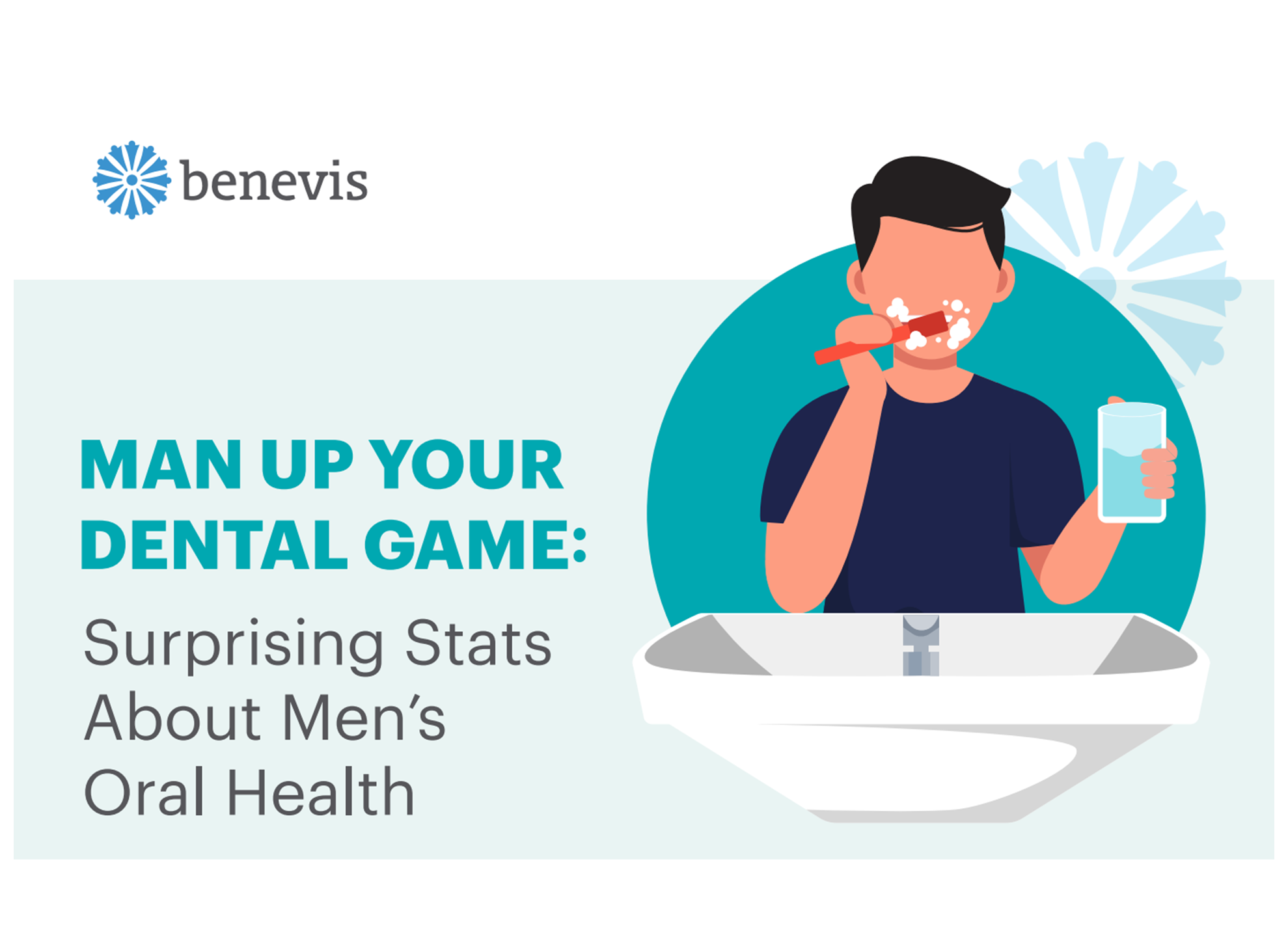 The dental support services provider encourages men of all ages to practice proper hygiene routines and establish dental homes for routine care
Atlanta, GA, June 27, 2023 — Benevis and its 120 dental offices in 13 states and the District of Columbia are proud to support Men's Health Month this June. As a leading dental support services provider for practices focused on dental care and orthodontics, Benevis strives to educate patients about the importance of practicing good oral health habits such as regular check-ups and proper hygiene routines to take care of their teeth and gums. With a focus on men's health, the organization is calling for greater awareness to the increased oral health risks men face due to their lifestyle choices, social determinants of health (SDOH) as well as their sex and gender identity.
Dental hygiene and lifestyle habits play a large role in influencing the oral health of men. It has been found that men tend to exhibit riskier behaviors than women with habits like tobacco and marijuana use, which raises their risk for cavities and tooth loss. The Centers for Disease Control and Prevention have cautioned that untreated tooth decay is higher in people who smoke cigarettes and over 40% of adults aged 20 to 64 who currently smoke cigarettes have untreated tooth decay. Studies have also shown that men are less likely than women to pursue medical services overall, even if they have a serious problem or illness, with 60% of men avoiding annual check-ups. Poor oral health is associated with chronic diseases such as diabetes and heart disease; although cavities are largely preventable, they are also one of the most common chronic diseases throughout a person's lifespan.
"To improve the trajectory of dental health in America, we must focus on care at the patient level to truly understand how their lifestyle choices and SDOH play a greater role in their oral health. That begins by building a trusted relationship with a dental care team in a dental home," explained Dr. Julian Stewart, DDS, of Benevis' Franklin Dental & Braces in Forest Park, GA. "When patients establish dental homes with organizations like Benevis, they can rest assured that they'll be treated like family and high-quality dental care will be delivered to ensure everyone can enjoy happy, healthy smiles."
Through proper education and the help of friends and family, all patients can improve the state of men's dental health now and in the future. To expand access to high-quality oral care for all adults and children, Benevis continues to deliver on its mission to improve patients' lives by changing the paradigm of dental health in the United States. Benevis offers a variety of oral health resources to inspire patients and healthcare providers to focus on the importance of dental health. The resources include:
About Benevis
Benevis is a leading dental support services provider for practices focused on delivering life-changing dental care and orthodontics across the U.S. Through comprehensive practice support services that expand access to dentistry, Benevis has a 20-year history of providing the highest quality care to approximately 5 million children and adults in underserved communities. Its support services are employed in more than 100 locally branded dental offices that have delivered treatment during 1.2 million visits each year. Benevis also advocates for programs and legislation that ensure all families have access to the oral healthcare they need and deserve. For more information, visit Benevis.com.