Benevis Unites Industry-Leading Orthodontists from Across the Country to Examine Care Management in Underserved Populations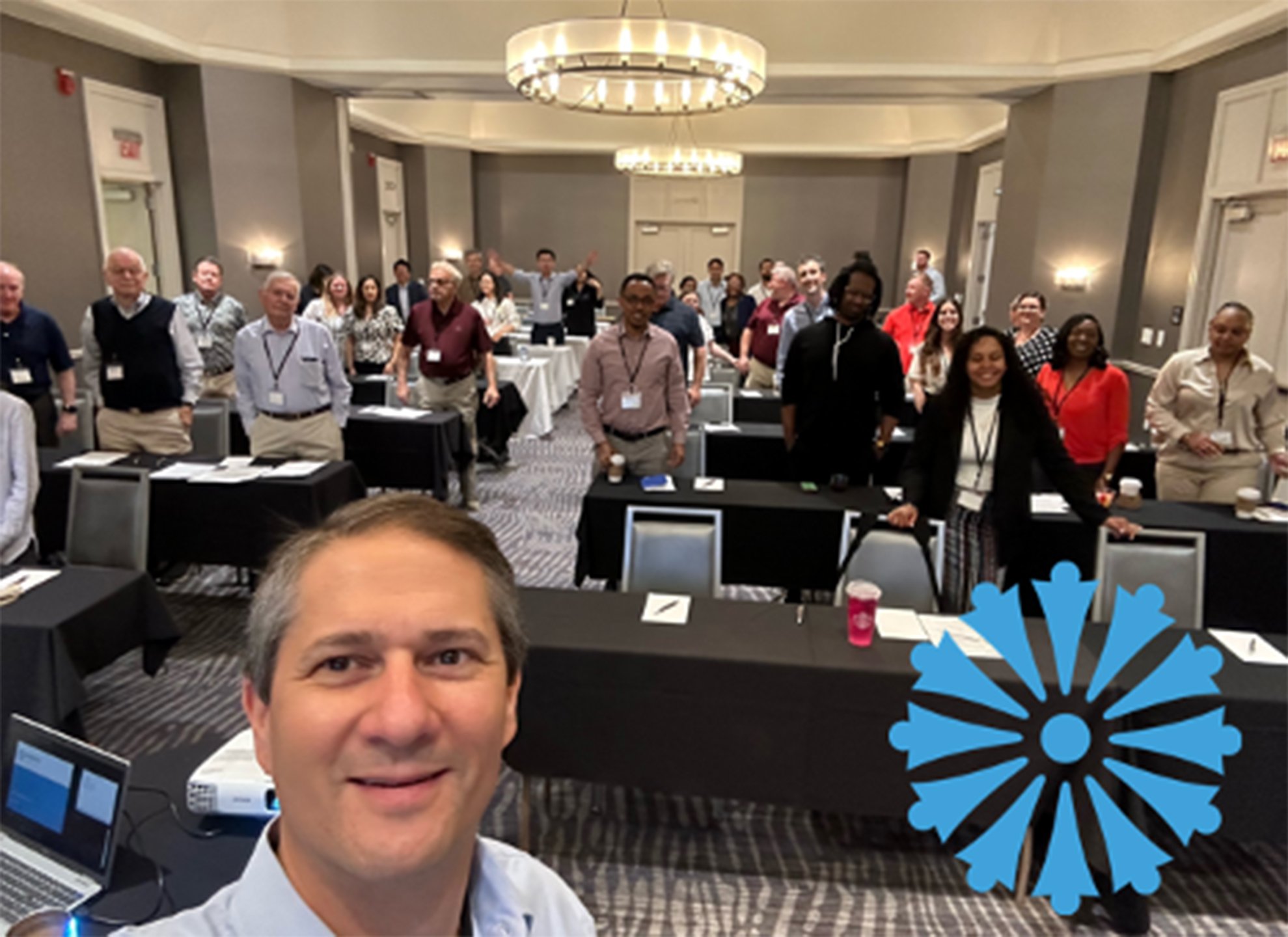 The 2023 Orthodontic Meeting brought together 40 Benevis Orthodontists from 13 states and Washington D.C. to review new treatment trends and techniques and advance knowledge
Atlanta, GA, June 22, 2023 – Benevis' orthodontic professionals from all over the country gathered in Atlanta, GA, for the Benevis 2023 Orthodontic Meeting to share their industry expertise and shape the future of orthodontic excellence. The training event was attended by 40 orthodontists from 13 states and Washington D.C. who came together with the mission of continuing their education on how to deliver exceptional care to children in underserved communities and ensure they get the orthodontic care they deserve.
The meeting, which took place from June 7- 9, featured breakout sessions and panel discussions with prominent industry leaders, including representatives from Henry Schein, Plan Meca and GC America. The sessions covered topics that addressed nationwide trends such as new evidence-based treatment options, aligner technologies, digital dentistry, and how to leverage data within dental practices. Orthodontists were able to share their knowledge and experiences, as well as learn from industry experts about the latest in orthodontic care management, reigniting collaboration and nurturing mentorships to continue to build their skills. Benevis orthodontists gained valuable insights into the latest developments in orthodontics which help them contribute to the collective wellness of the dental industry.
"Orthodontic care is healthcare, and Benevis' orthodontic meeting exemplifies our commitment to delivering exceptional patient care that drives positive outcomes," said Benevis' SVP of Enterprise Operations & CIO Will Alexander. "By bringing together the best practices, collaboration and training event, we are enhancing our orthodontic program and positively impacting the lives of many of the four million Americans who wear braces."
Over the past 20 years, Benevis has proudly served more than 600,000 children and adults a year during 1.2 million visits in 120 communities of which over 200,000 patients were treated for orthodontic procedures. As the industry continues to evolve, companies like Benevis are leading the way by providing professionals with the latest training, tools, and support they need to provide their patients with world-class care. With a mission to create a world of happy, healthy smiles, Benevis is providing high quality dental care in a fun, compassionate environment with the help of their professional orthodontic team.
To join the Benevis care management community and help children and adults achieve healthier smiles, review available positions here, or email Jobs@benevis.com.
About Benevis
Benevis is a leading dental support organization (DSO) for practices focused on delivering life-changing dental care and orthodontics. Through comprehensive dental practice support services that expand access to dentistry, Benevis has a 20-year history of providing the highest quality care to approximately 5 million children and adults in underserved communities. Its support services are employed in more than 100 locally branded dental offices that have delivered treatment during 1.2 million visits. Benevis also advocates for programs and legislation that ensure all families have access to the oral healthcare they need and deserve. For more information, visit Benevis.com.