The Importance of Diversity in Dentistry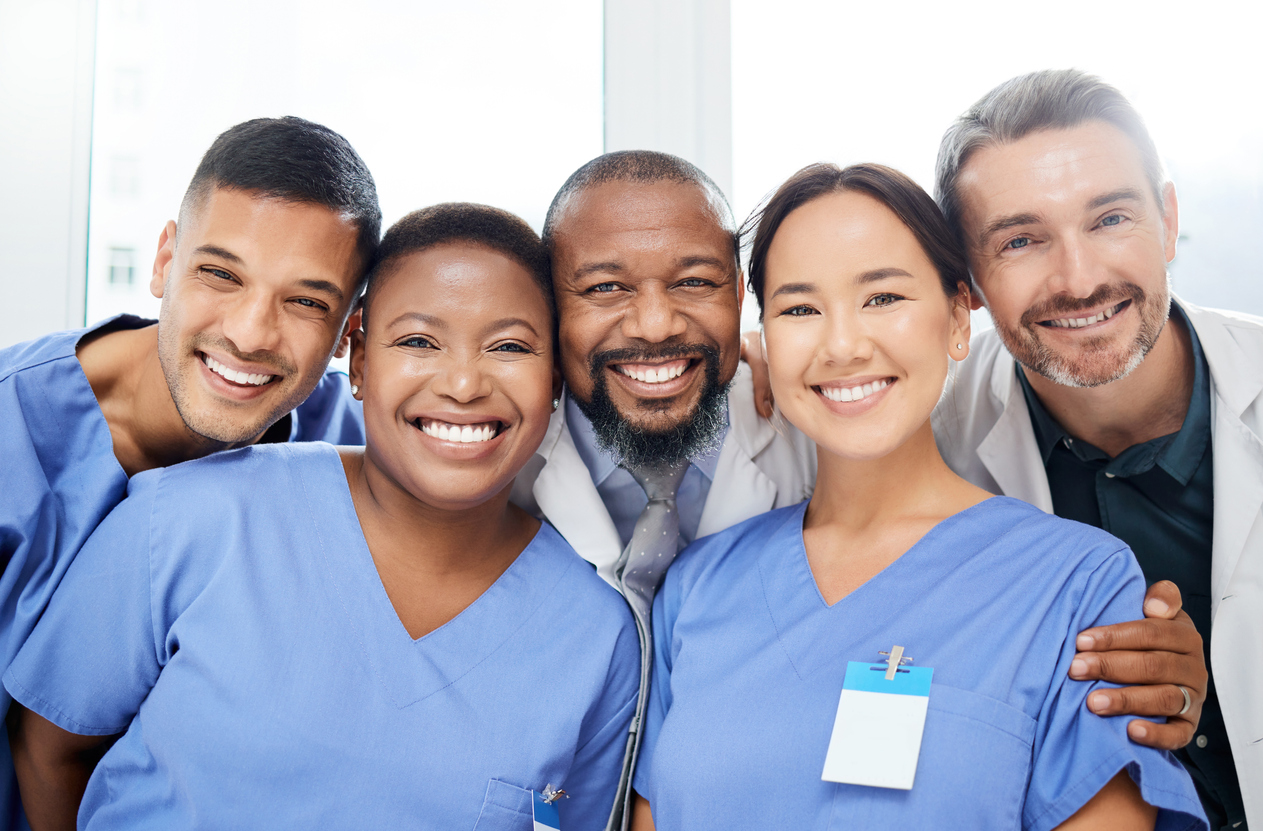 The roots of Black History Month started in 1926 not as a month, but as a week dedicated to celebrating Black American history. The Association for the Study of African American Life and History (ASALH) selected the second week of February because it coincided with the birthdays of Abraham Lincoln (February 12) and Frederick Douglass, who celebrated his birthday on February 14 but who was born into slavery and never knew his true birthdate.
With the Civil Rights Movement, many colleges expanded the week to Black History Month by the late 1960s, before President Gerald Ford made it official in 1976. As Ford put it, Black History Month offered a "message of courage and perseverance" for all.
This is the last of three blogs in honor of Black History Month. Our previous blog told the stories of five Black American dentists whose own courage and perseverance helped integrate the profession and paved the way for current and future Black dentists. The first blog discussed some statistics that reveal the lack of diversity that continues to plague dentistry today. This third blog will bring the discussion full circle, highlighting the critical importance of continuing to expand diversity within the dental profession.
The Benefits of Diversity Among Dentists
Since its inception, dentistry has been an overwhelming White, male profession. Some shifts are occurring, such as significant increases in female and Asian dentists. Within dental schools, the proportion of White students is decreasing while Asian and Hispanic student numbers are growing. The share of Black dentists — who make up less than four of every 100 dentists nationwide — has been relatively stagnant for about 20 years.
Making meaningful changes to generate a more diverse pool of U.S. dentists would bring numerous benefits, including:
Enhancing patient care. Having dentists from a variety of backgrounds means more patients can receive care from a dentist who looks like them, makes them feel comfortable, and who better understands their community and culture. It also helps to ensure more patient- and community-centered care provided by dentists who are invested in their communities.
Building cultural competencies. Everyone benefits from being surrounded by people from different cultures, races, and ethnicities. Diversity in dental schools, for example, helps to build cultural competencies as different individuals work together, learn from one another, and better understand their differences. That exposure means they are more aware of the various priorities, values, and sensitivities of different cultures after they graduate, which makes them more effective and empathetic dentists.
Reducing healthcare disparities. More diversity in dentistry can greatly improve access to oral healthcare in underserved communities, and bring better patient outcomes. Black dentists are more likely to care for patients from minority groups and people living in disadvantaged communities. Especially compared to White dentists, they treat a much larger share of Black American, Medicaid, and CHIP patients. Increasing the ranks of Black dentists, therefore, would go a long way to easing ongoing inequities in oral healthcare.
Expanding and enriching the leadership pool. A recent analysis by the American Dental Association (ADA) found that 50% of dental specialty organizations had never had a president who was either non-white or female. Having leaders from a broad range of backgrounds means a variety of viewpoints and perspectives to enrich decision-making processes, build greater equity, and to serve as role models for the next generation of leaders.
A Long Road Ahead
There is general consensus that increasing racial diversity among dentists and across the dental workforce is essential to effectively reduce barriers to good oral health and improve outcomes. For a profession that has long struggled with equity and diversity, however, finding sure-fire solutions is challenging.
At a fundamental level, dental schools and professional organizations must work to grow the pipeline of dental students coming from different communities and minority groups. They should expand educational and mentorship programs to raise awareness about career opportunities in dentistry, and offer greater support for prospective dental students.
The key is opening young people's eyes to the possibilities. Dr. Julian Stewart, who practices at Franklin Dental & Braces in Forest Park, Ga., said he values working for Benevis where he can serve as a role model and an inspiration for young people in the community.
"That is a real focal point for me," Dr. Stewart said. "I think it's important for these kids to have someone come in and work with them so they can see, 'There's someone who looks like me and he's an orthodontist. I can do that one day, too!'"